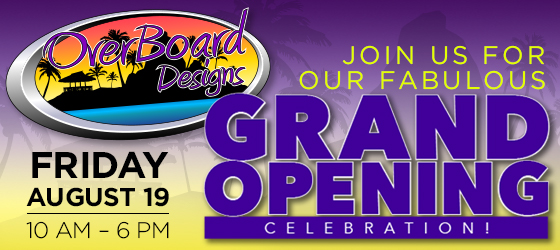 Aug 19th we are
Celebrating our Fabulous New State of the Art Facility
with plenty of indoor space for your project!
Please Come by between 10am and 6pm to Check it Out, Say Hi, and Show us your Support!
We have worked very hard towards this dream and we could not thank you enough for being a part of it!!!
Food – Champagne – Music – Ribbon Cutting –
Behind scene tours – Boat interiors on display!