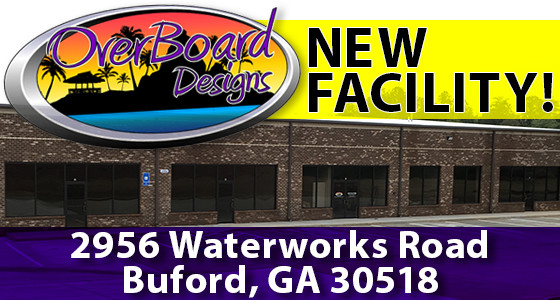 We are so excited to announce Overboard Designs has a brand new home! Our shop was designed from the ground up with our customers in mind. We now have more room to accommodate additional work volume, indoor space for your projects, a private location to secure your boats and extra room for growth! In addition, we have plans to soon move a mobile detailer on site as a value add for each of you!
We have also been working on introducing lots of new options for your boat interiors. Come by and checkout our new flooring products, innovative interior and exterior fabric materials and the latest design techniques.
We can't wait to show you our new Design Showroom and help all of our customers get their boats ready for Spring! Call or email us today to schedule a consultation… you won't be disappointed in our new facility or services!