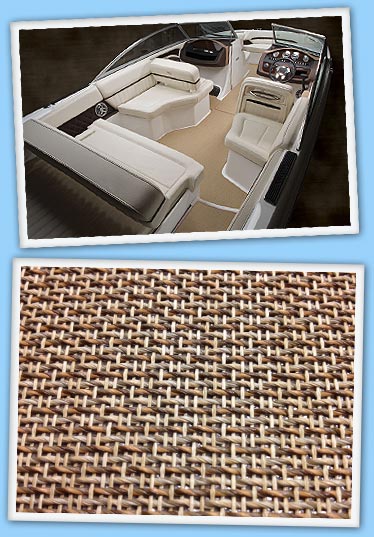 The Newest Form of Carpet for Watercrafts: Seagrass Carpets
If performance and durability is your priority then you should consider Seagrass as an alternative to traditional boat carpet mats.
Seagrass floor coverings are proving to be an especially popular option within the top boat manufacturers and we are the only marine upholstery shop in the country offering it!
Seagrass Features:
Eye-catching
Extremely durable against both sun wear and water
Highly stain resistant
Very easy to wash
Soft feel under your feet with the padded cushion underneath
The great looks of Seagrass coverings will capture your heart on the first outing and their true value will assert itself on the hundred-and-first day on the lake.